A core element of our long-term plan is the strategic alliance with key business partners, which are leaders in their specific industry field or science and knowledge area and, as a consequence, in their business field or activity.
QUALITAS Remos partnership with CODAR Ocean Sensors
Being operational oceanography and marine safety our permanent company focus, HF radar was identified back in 2002 by QUALITAS as one essential component in ocean observing systems having the highest potential to deliver strong benefits to society when integrated into solutions and services along the coasts. HF radar is in fact today an integral part of many of the most advanced ocean observing schemes both for scientific and operational purposes.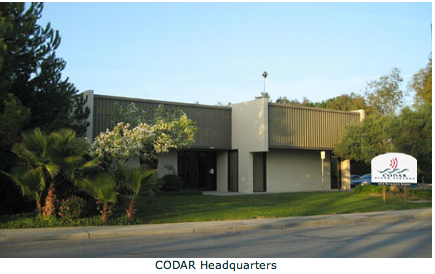 CODAR Ocean Sensors is a high technology company founded in 1984 in Los Altos California. CODAR's technology, mainly the SeaSonde, is the only commercially available HF radar system with a proven track record and stands at the forefront of precision current measurement and ease of utility. Designed and built by CODAR Ocean Sensors, the SeaSonde has a small antenna footprint, low power output and coast to coast viewing angle which minimizes siting constraints and maximizes coverage area. The SeaSonde is ideal for fine scale monitoring in ports and small bays, as well as open ocean observation over larger distances up to 200 km. Today SeaSonde HF Radar is the world leading technology more than 500 SeaSonde HF radars are deployed in more than 30 countries along the world. CODAR Ocean Sensors has produced approximately 80% of all HF radars ever built worldwide, with a total operating time of over 5,000,000 hours.
For further information on the company and the technology you can visit www.codar.com.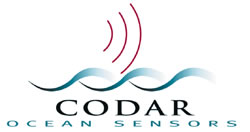 In 2007, after years of fruitful collaboration, CODAR Ocean Sensors and QUALITAS Remos decided to jointly establish a CODAR Europe office with base in Madrid to provide highest quality engineering and technical support services throughout the region in collaboration with a network of partners. By opening a European office CODAR Ocean Sensors and QUALITAS Remos have taken the steps that will enable European, African and Middle East projects to reach their maximum potential in the successful application of the world leading SeaSonde HF Radar technology.
In 2018, a list of more than 50 SeaSondes is operating successfully along a large number of European seas and countries in agencies and sectors such as operational oceanography, offshore, marine safety, transportation, shipping and renewables.
For more information, please contact Laura Pederson from CODAR or Andrés-Alonso Martirena and Jorge Sanchez from QUALITAS.