PORTUS is a Multi-user web-based Marine Information System that allows different users to display and manage all HF radar data products and data from other in-situ instruments and models.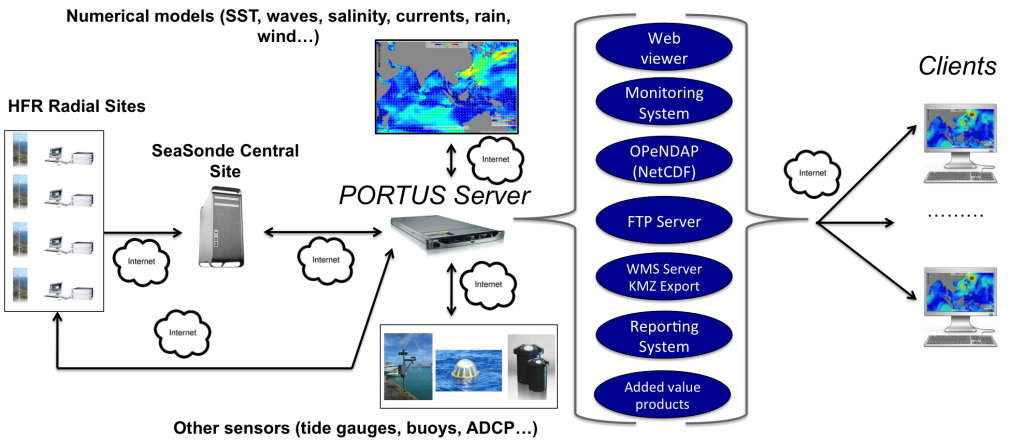 Some of the main PORTUS features are:
User friendly web-based interface to easily display and manage historic and real-time SeaSonde currents, wind and wave data.
Flexible data sharing and export capabilities (FTP server, OPEnDAP, KML, Web Map Services…)
Automatic monitoring, reporting and alerting tools for better and more efficient operation and maintenance of SeaSonde® networks.
Open architecture with the potential to integrate comprehensive National Observing Systems including ADCPs, buoys, mareographs, met-stations, models… and tailored derived products.